Important Client Information
Platform fee increase to 0.35% from 10th September 2018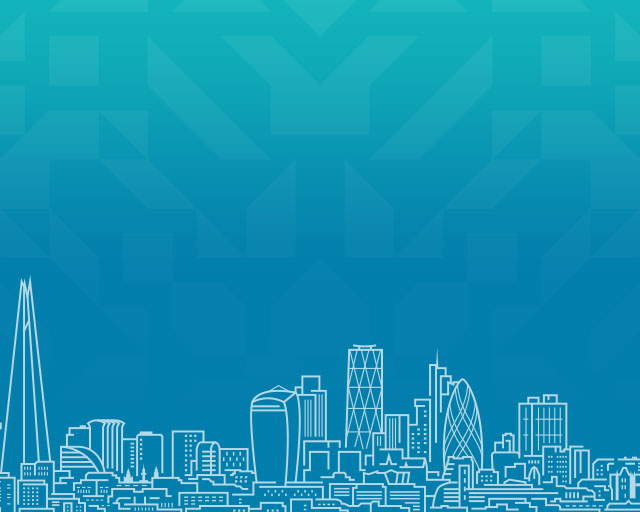 Since the re-launch of the Charles Stanley Direct service in 2013 we have maintained a very competitive platform charge of just 0.25% as well as a Loyalty Programme that tiers sharply. We have also never charged for fund dealing and in October 2016 we removed our SIPP wrapper charge for clients with more than £30,000 invested across any product, be that an Investment Account, ISA, JISA or SIPP.
Costs to the business have increased
As our customer numbers have grown, so have the costs to the business in terms of cyber security and systems to combat fraud. Protecting your assets and your data is an absolute priority and something that we take very seriously. Meanwhile we have grown our Edinburgh-based Helpdesk teams so that we can continue to deliver what we like to think of as exemplary service. We have won the prestigious Platforum Award for Direct to Client service for three consecutive years and are proud to have a dedicated, long-serving team that is always on hand to go the extra mile for clients, be that just general administration of your account or supporting your needs.
The pace of change in the digital world is evolving quickly and Charles Stanley Direct is committed to investing in modern channels and updating the service through a constant programme of development and positive change. In the last year, we launched our all-new App for both Apple and Android devices and further enhanced it to bring fund trading online at the last release. Going forward, we will deliver stocks & shares trading as well as enhanced charting packages, new data feeds for Exchange Traded Funds and Investment Trusts, a document centre, new account opening functionality, registration and depositing money facility.
Improving your experience
The website too is in the process of being re-designed and re-purposed for the modern investor and clients will see the first upgrade very soon when we implement the new home screen post log-in. We are certain that it will make your life easier and put clients closer to the full functionality that the site can deliver.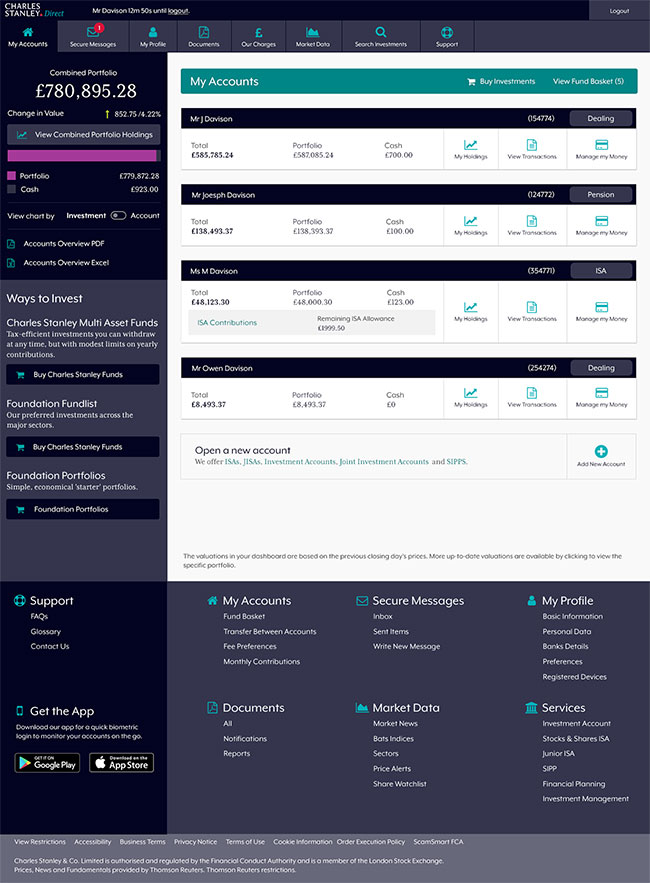 The management of Charles Stanley Direct is absolutely committed to making our service the very best investment platform in the market. We will integrate the services of the Charles Stanley Group – a business with over £25 billion of client assets – more closely with Charles Stanley Direct clients and open up the range of services that the Group provides. Meanwhile, we will be investing in cutting-edge technology to remain relevant in today's market-place. The pace of change is about to accelerate again as the 'internet of things' becomes a reality and it is important that we do not rest on the success we have enjoyed over the past few years, but that we listen to our clients and deliver world-class technology backed by first-class security, systems and processes.
We will remain competitive
Charles Stanley Direct has always been frugal and cost-efficient in order to deliver value. However, looking forward we can see the investment that is required to remain a top investment service provider. We have maintained incredibly low charges for a long time and have recently undertaken a full analysis of our client mix, which shows that, depending on the range of client investments within portfolios and the frequency of trading, Charles Stanley Direct is on average 10% to 35% cheaper than our rival platforms whilst delivering an outstanding service. In order to continue to invest in our platform and people, we have decided to increase our platform charge to 0.35% from the 10th September 2018, whilst maintaining our Loyalty Scheme levels at 0.20% for balances in excess of £250,000 with aggressive tapering thereafter. We will also be maintaining our maximum stocks & shares charging cap of £240 and fund dealing will remain free both online and in-App.
Whilst price increases are never a welcome or easy message to impart to loyal and long-standing clients, we hope that the necessity for the increase will be understood. Over the coming months, clients will start to see big improvements to the service as well as enjoying our commitment to providing a first-class service at every touch-point within Charles Stanley Direct.
The new charging sheet can be found here and during the notification period our standard Business Terms will apply.
How do we compare?
Furthermore and finally, Charles Stanley Direct commissioned the premier independent platform aggregator, Boring Money, to conduct some peer research into where the new platform fees places Charles Stanley Direct and we are happy to share that with you below:
(Illustrations cover a one year period and include VAT where applicable)
Portfolio 1
£200 contribution per month
Start at £0
All in ISA
All in funds
Used regular investing charge where available
Calculated charges on deposits: assumed no investment growth and no impact of charges on investment
Portfolio 1

Old CSD

£3.25

Charles Stanley Direct

£4.55

Bestinvest

£5.20

Hargreaves Lansdown

£5.85

AJ Bell Youinvest

£21.25

Barclays Smart Investor

£60.00

The Share Centre

£69.60

Interactive Investor

£90.00

Alliance Trust Savings

£138.00
Portfolio 2
£30,000 lump sum
All in ISA
£20,000 funds, £10k shares
Two fund transactions and two share transactions
£2,000 per transaction
It is assumed that the investor is not charged the stocks and shares platform fee for two months of the year, since they've traded
Portfolio 2

Barclays Smart Investor

£68.00

Interactive Investor

£90.00

Old CSD

£93.83

AJ Bell Youinvest

£97.90

Alliance Trust Savings

£120.00

Charles Stanley Direct

£122.17

Bestinvest

£135.00

The Share Centre

£137.60

Hargreaves Lansdown

£158.90
Portfolio 3
£80k lump sum
£30k in an ISA
£50k in a SIPP
£60k funds, £20k shares (£10k shares each in ISA/SIPP)
Four fund transactions and four share transactions
£3,000 per transaction
Charges include VAT
Boring Money have assumed that Alliance Trust Savings' inclusive trades are per account and that four trades are in an ISA and four are in a SIPP
It has been assumed that the investor is not charged the stocks & shares platform fee for four months of the year, since they've traded – and it is assumed that the £24 annual minimum is £2 per month
Portfolio 3

Barclays Smart Investor

No SIPP

Interactive Investor

£210.00

Old CSD

£229.33

AJ Bell Youinvest

£245.80

Bestinvest

£300.00

Charles Stanley Direct

£302.67

Alliance Trust Savings

£372.00

Hargreaves Lansdown

£407.80

The Share Centre

£470.40
Our commitment to you
Thank you for being a Charles Stanley Direct client. Everything that we do and every decision we make is focused on you, the end consumer, in order to provide an outstanding service to all clients regardless of account size or type. We appreciate that clients have a choice and we do not take your custom lightly. It is a privilege to be entrusted with your investment savings and we will always strive to maintain our standards whilst investing in the future.
If you would like to discuss any aspect of our service, please feel free to contact our Helpdesk from 7.30am – 5pm Monday - Friday: 0131 550 1234 or email [email protected]
Magnus Wheatley, Managing Director – Charles Stanley Direct – August 2018