Charles Stanley Monthly High Income Fund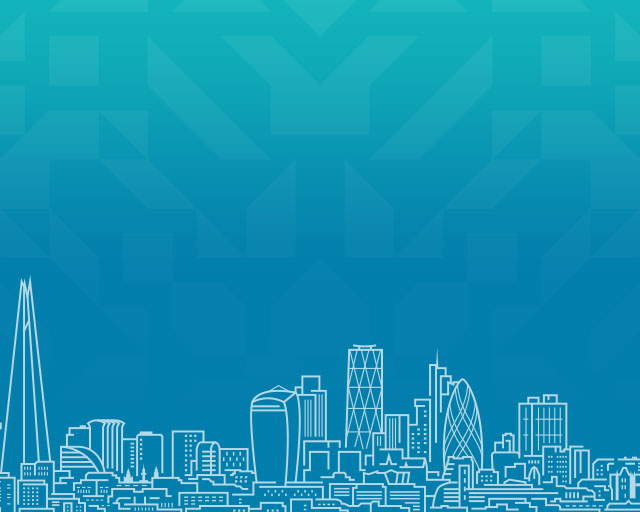 Focusing on high, sustainable income with low overall cost
A ready-made income portfolio managed by our experts
Consistently high income (currently 4.3%* annually), paid monthly
Active management aims to take advantage of opportunities and minimise risk
A diverse range of asset classes increases the opportunity for performance success
11-year track record
*Gross yield for Class C Inc shares, net of charges, for the 12-month period ended 31 December 2017.
MI Charles Stanley Monthly High Income Fund and this website do not constitute personal advice. If you are unsure whether a fund is suitable for your circumstances, please seek regulated financial advice.
The value of investments and the income derived from them can fall as well as rise and the amount realised may be less than their original sum. This fund is designed to be held for the long term (at least five years).
Today, more than ever before, investors are struggling to find ways of accessing an attractive level of income. In addition, there is a wider challenge of trying to maintain the value of the underlying capital. As part of our Multi Asset Fund range the MI Charles Stanley Monthly High Income Fund may provide an attractive solution.
The fund invests in a wide variety of investments to generate an attractive yield, while aiming to control volatility. It's a diverse income-producing portfolio in a single, low-cost fund, actively managed by Charles Stanley's highly-regarded investment team.
You should read the Prospectus, Key Investor Information Document (KIID) and Fund Factsheet for the fund before investing.
Many investors are looking for sustainable and regular sources of income. Charles Stanley Monthly High Income Fund is one investment that could offer a solution.
In this video Chris Ainscough, co-manager of the fund, outlines the aims of the fund and what it invests in to try and achieve its objectives.
He also outlines what differentiates it from other income-producing funds, plus how the conservative approach can help to dampen the effects of volatile markets.
Video filmed in October 2017.

Experience and expertise
The success of any fund depends on the skill and experience of the fund manager and their ability to follow a sound and disciplined methodology. Expert analysis underpins this fund.

Focused and flexible approach
Unconstrained by index benchmarks, the fund is flexible in approach, and focused on the objective – to provide a high, sustainable income, while protecting and potentially increasing capital over time.

Maximising income potential
The fund's 'distribution fund' status means that income is paid as interest not dividends. This can be beneficial for some investors from a tax perspective.

Diversified asset allocation
An actively managed, diverse range of asset classes increases the opportunity for performance success.

Nimble and adaptable
As a relatively small high-income fund, we are able to seek out value in small and mid-cap companies or under-researched bonds and equities that larger funds may unable to target.

Intelligent investing
The fund keeps a generous buffer of more 'liquid' investments that can be readily sold. This means that in times of particular market volatility, we can avoid being a forced seller of less easily-tradable assets.
What is a fund?
A fund pools together money from many individuals and invests it. Each investor is issued units (sometimes referred to as shares), which represent a portion of the holdings of the fund and can be bought and sold on a daily basis.
What is an OEIC?
OEIC stands for Open Ended Investment Company. It is a type of fund that invests in other companies and securities. Different types of investment strategies are used dependent upon the sector in which the OEIC is listed. OEICs have a single price directly linked to the value of the fund's underlying investments so ordinarily there is no difference between the price of buying and selling.
What kind of investments does the MI Charles Stanley Monthly High Income Fund invest in?
The fund blends a range of investments together to create a diversified portfolio. The variety of securities, such as shares and bonds, are identified from Charles Stanley's proprietary equity and fixed income research. These are expected to represent the bulk of the portfolio. Collective funds such as unit trusts and investment trusts may also be used, for example to invest in alternative areas such as property or infrastructure. More details can be found on the fund factsheet.
How much risk does the MI Charles Stanley Monthly High Income Fund take?
Choosing any investment involves striking the right balance between risk and potential reward – as well as assessing financial capacity (affordability) to absorb potential losses. Typically, if the level of risk taken is low, the return should also be expected to be low, whereas if the level of risk is higher there is greater potential to make a better return over time – but there is also a greater potential for falls, especially in the shorter term.
The longer the timescale, the longer investments have for market fluctuations to even out. This is why many people turn to higher risk investments to help to potentially grow their capital in order to meet longer term objectives such as retirement. However, if the investment falls in price, investors need the financial capacity (affordability) to stay invested to give it the chance to recover rather than lock in any losses.
The main types of asset are equities, fixed interest securities (bonds) and property. Each has different characteristics but, unlike cash, they can fall as well as rise in value and you may not get back what you originally invested. History shows that over the long term (i.e. decades) the stock market (representing shares in individual companies) is typically the most volatile of these asset classes but has also provided the best overall returns; but mixing shares with other asset classes may lower short term volatility while still providing reasonable returns.
The objective of the MI Charles Stanley Monthly High Income Fund is to generate a high income with the potential for capital growth. To try and achieve this objective the fund must take some investment risk. The fund is expected to have a similar level of risk to Charles Stanley Multi Asset 2 Cautious Fund, which aims to deliver an overall investment return of inflation (as measured by the UK Consumer Prices Index) plus 1% a year, over a 5-year period.
The MI Charles Stanley Monthly High Income Fund is constrained in terms of the quantity of equities it can hold. The maximum is 35%, and the bias in favour of bonds over equities means it is aimed at investors with a medium-low risk outlook.
The fund is subject to market fluctuations and can fall in value as well as rise. If you are unsure about investing you should consider taking regulated financial advice.
What are the charges?
The fund has an annual charge (known as the OCF or 'Ongoing Charges Figure') and the latest figure can be seen on the fund's monthly factsheet. This represents the costs of running the fund including management and administration charges, and the charges for any underlying funds held.
In addition, you pay a percentage 'platform' charge for holding the fund with Charles Stanley Direct. This is a maximum of 0.25% of the value of the fund held, and more details can be found on our charges page.
How to buy the fund in my ISA / Pension / Investment Account.
Simply log into an existing Charles Stanley Account or, for those not already customers, complete the registration process. The fund can be purchased in an ISA, Junior ISA, SIPP (pension) or Investment Account with Charles Stanley and money can be added to any of these accounts using a debit card. Once sufficient funds are in the relevant account, the account is logged in and the page is opened for the chosen units, use the 'buy' button. Alternatively, use the 'buy now' button on this page and follow the instructions from there.
Orders placed after 11:00 will be placed the next working day at the price for that day.
How to find out about the fund once invested.
The Key Investor Information Document and Prospectus for the fund are kept up to date and can be downloaded from the 'Documents and Key Features' tab for the fund. Monthly factsheets detailing performance, asset allocation and top holdings are available from the same tab.
How to receive an income
'Income units' are available for those wanting to receive the income produced by the portfolio. Yields are variable and are not guaranteed. The latest calculation of the yield figure can be found on the monthly factsheet. Investors looking to reinvest any income produced should opt for 'accumulation units' where any income generated is rolled up in the price of the unit.
Who can I contact if I have more questions?
Our Helpdesk team is always happy to offer information on our range of accounts, as well as the fund, shares and other investment options available within them:
If you are already a client the best way to get in touch with the Helpdesk is via a Secure Message. Alternatively you can email us at [email protected]. Please do not send any sensitive information in an email, as it is not a secure medium of transmission. You can also call us on 0131 550 1234 from 7.30am to 5.00pm, Monday to Friday.