SCOTTISH MORTGAGE INV TRUST ORD GBP0.05
Symbol: SMT
Whilst we endeavour to price investments on a real-time streaming or 15 min delayed basis, some prices may be as at close of business from the previous working day.
Invest in this share within an ISA, JISA, SIPP or Investment Account
Past Performance
10th Dec 2013 to 10th Dec 2014

28.32%

10th Dec 2014 to 10th Dec 2015

10.78%

10th Dec 2015 to 10th Dec 2016

13.44%

10th Dec 2016 to 10th Dec 2017

39.45%

10th Dec 2017 to 10th Dec 2018

11.31%
Key Information
Benchmark
FTSE All World
Sector
IT Global
AMC
0.30%
Total Ongoing Charges
Please note that whilst we endeavour to show all charges associated with specific funds, sometimes this is not possible due to the information not being made available by the fund provider. In such cases transaction or incidental cost information may be missing.
0.8074%
Gearing
109%
Performance Fee
No
Ex-Dividend Date
15 Nov 2018
Dividend Pay Date
30 Nov 2018
Total Dividends - Year to Date
3.07
Dividend Yield (%)
0.6474
Net Asset Value (Nav)
| | |
| --- | --- |
| Latest actual NAV | 479.46 |
| Latest actual NAV date | 6/12/2018 |
| NAV frequency | Daily |
| Premium/Discount | -1.1% |

Part of our Foundation Fundlist
WHY IS THIS FUND ON OUR FOUNDATION FUNDLIST?

Scottish Mortgage is a global investment trust that typically demonstrates higher levels of volatility than the market and other global funds. It is unique in its high conviction, long term approach to high growth companies, and its explicit desire to keep its management costs as low as possible. The approach will lead to periods of very strong and weak performance relative to global equity indices, and investors should be encouraged to own it over the long term and be willing and able to tolerate the level of risk this approach brings to a diversified portfolio. We rate the managers highly and admire their unshaken conviction in this approach, which we believe is truly different.

View Foundation Fundlist
Company
Business Summary
Scottish Mortgage Investment Trust PLC is an investment trust. The Company invests in listed and unlisted equities and makes other investments so as to achieve its investment objective of maximizing total return, whilst also generating dividend growth, from a focused and actively managed global portfolio. The Company invests in various sectors, such as healthcare, consumer goods, industrials, basic materials, technology and financials. The Company invests in various countries, including North America, Europe, South America, Asia, and Africa and the Middle East. The Company's alternative investment fund manager (AIFM) is Baillie Gifford & Co Limited.
Financial Summary
BRIEF: For the six months ended 30 September 2018, Scottish Mortgage Investment Trust PLC revenues increased 38% to £1.23B. Net income increased 38% to £1.2B. Revenues reflect Unrealized G/L on Investment Securities increase of 34% to £976.3M, Gains on sales of investments increase of 87% to £243.6M, Interest&Dividend Income-Finance, Total increase of 17% to £22.5M. Dividend per share remained flat at £0.01.
Performance
Cumulative Performance
| | | | | | |
| --- | --- | --- | --- | --- | --- |
| 1 month | 3 months | 6 months | 1 year | 3 years | 5 years |
| -3.32% | -10.44% | -10.02% | 11.31% | 76.08% | 150.32% |
Important Information
Headline performance can mask the true characteristics of a fund. Without fully understanding how a fund is managed, you may inadvertanly become exposed to an undesirable level of risk to your capital. Some funds carry a dilution levy which reduces the number of units realised on any initial investment as an initial charge. If this fund carries such a levy it should be detailed in the Key Investor Information Document (KIID), which we must provide and you should read before investing.

The graphs shown are supplied by an external data provider and may contain data that appears to preced the introduction of the clean unit class for this fund. In such cases, historial data has been synthesised at the entire discretion of that external provider as realistically as possible using historical data recorded against the previously available commission-paying version of the fund, adjusting for fees in the process.
Important Documents
The documents listed below are the latest versions made available to our data provider by the fund management group, but may not necessarily reflect the applicable charges that would be levied should you purchase this fund via Charles Stanley Direct. You should treat the charges and other figures shown in the 'Overview' tab as accurate.
Management Team
James Anderson Tom Slater
James Anderson
has managed this fund for 18 years and 8 months.
James graduated BA in History from Oxford University and after postgraduate study in Italy and Canada he gained an MA in International Affairs in 1982. He is a Trustee of the Johns Hopkins University. He joined Baillie Gifford in 1983 and became a Partner in 1987. He headed our European Equity team until 2003 when he co-founded our Long Term Global Growth strategy. He has Chaired the EAFE Alpha Portfolio Group since its inception in 2003 and has been the Manager and then Joint Manager of Scottish Mortgage Investment Trust since 2000. He has also served as a member of the Advisory Board of the government sponsored Kay Review and as Chair of the subsequent industry working group that set up the UK Investor Forum. James is a member of the Firm's Strategic Leadership Group.
Manager Cumulative Performance v Peer Group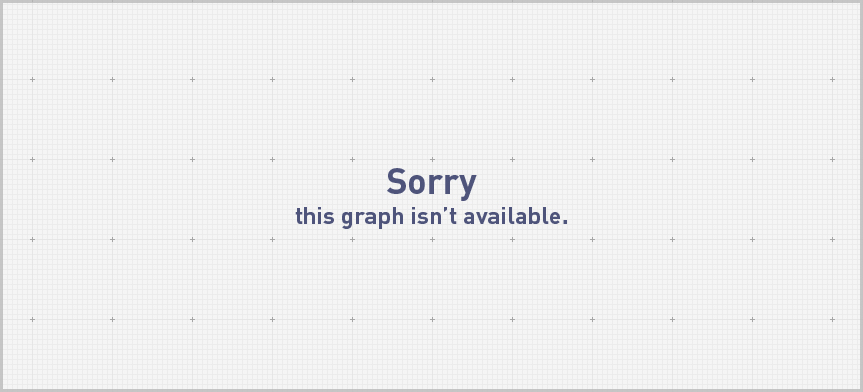 Tom Slater
has managed this fund for 9 years and 4 months.
Tom graduated BSc in Computer Science with Mathematics from the University of Edinburgh in 2000. He joined Baillie Gifford the same year and worked in the Developed Asia and UK Equity Teams before joining the Long Term Global Growth Team at the start of 2009. Tom became a Partner in the firm in 2012. Tom was appointed Joint Manager of Scottish Mortgage Investment Trust in January 2015 having served as Deputy Manager for the previous five years. In 2015 Tom was appointed Head of the North American Equities Team and is a decision maker on Long Term Global Growth portfolios. Tom's investment interest is focused on high growth companies both in listed equity markets and as an investor in private companies.
Manager Cumulative Performance v Peer Group
Financials
Income Statement - All values are in GBP (M).
| Year Ending | 31/03/2018 | 31/03/2017 | 31/03/2016 | 31/03/2015 | 31/03/2014 | 31/03/2013 |
| --- | --- | --- | --- | --- | --- | --- |
| Total Revenue | 1,255.14 | 1,339.08 | 19.05 | 754.54 | 504.65 | 293.54 |
| Gross profit | 1,215.20 | 1,305.50 | -10.74 | 726.48 | 477.17 | 267.44 |
| Operating Profit/Loss | 1,211.27 | 1,301.96 | -13.92 | 723.17 | 474.33 | 265.06 |
| Profit Before Tax | 1,211.27 | 1,301.96 | -13.92 | 723.17 | 474.33 | 265.06 |
| Profit After Tax | 1,211.22 | 1,300.24 | -14.78 | 722.07 | 470.73 | 261.05 |
| Equity Holders of Parent Company | 1,211.22 | 1,300.24 | -14.78 | 722.07 | 470.73 | 261.05 |
| Minority Interest | NIL | NIL | NIL | NIL | NIL | NIL |
Balance Sheet - All values are in GBP (M).
| Year Ending | 31/03/2018 | 31/03/2017 | 31/03/2016 | 31/03/2015 | 31/03/2014 | 31/03/2013 |
| --- | --- | --- | --- | --- | --- | --- |
| Total Non-Current Assets | 6,646.02 | 5,298.34 | 3,922.12 | 3,747.29 | 2,980.63 | 2,581.85 |
| Total Current Assets | 37.74 | 92.94 | 48.02 | 80.24 | 26.80 | 19.27 |
| Total Assets | 6,683.75 | 5,391.27 | 3,970.15 | 3,827.52 | 3,007.43 | 2,601.12 |
| Total Liabilities | NIL | NIL | NIL | NIL | NIL | NIL |
| Total Net Assets | NIL | NIL | NIL | NIL | NIL | NIL |
| Shareholders Funds | 6,187.76 | 4,873.59 | 3,457.44 | 3,333.22 | 2,597.71 | 2,218.37 |
| Minority Interests | NIL | NIL | NIL | NIL | NIL | NIL |
| Total Equity | NIL | NIL | NIL | NIL | NIL | NIL |