SCHRODER ASIAN TOTAL RTN INV CO PLCORD GBP0.05
Symbol: ATR
Whilst we endeavour to price investments on a real-time streaming or 15 min delayed basis, some prices may be as at close of business from the previous working day.
Invest in this share within an ISA, JISA, SIPP or Investment Account
Past Performance
10th Dec 2013 to 10th Dec 2014

10.03%

10th Dec 2014 to 10th Dec 2015

-1.37%

10th Dec 2015 to 10th Dec 2016

33.60%

10th Dec 2016 to 10th Dec 2017

42.68%

10th Dec 2017 to 10th Dec 2018

-3.13%
Key Information
Benchmark
MSCI AC Asia Pacific ex Japan
Sector
IT Asia Pacific - Excluding Japan
AMC
0.60%
Total Ongoing Charges
Please note that whilst we endeavour to show all charges associated with specific funds, sometimes this is not possible due to the information not being made available by the fund provider. In such cases transaction or incidental cost information may be missing.
1.9657%
Gearing
102%
Performance Fee
No
Ex-Dividend Date
5 Apr 2018
Dividend Pay Date
16 May 2018
Total Dividends - Year to Date
4.8
Dividend Yield (%)
1.4393
Net Asset Value (Nav)
| | |
| --- | --- |
| Latest actual NAV | 329.40 |
| Latest actual NAV date | 6/12/2018 |
| NAV frequency | Daily |
| Premium/Discount | 1.24% |

Part of our Foundation Fundlist
WHY IS THIS FUND ON OUR FOUNDATION FUNDLIST?

We like the Schroder Asian Total Return Trust for a number of reasons. It combines the skill and resource of Schroders in Asian equity selection with an intuitive and repeatable approach. The trust invests in Asian equities, but uses an active country and market hedging approach. The team use this to ensure the return the fund achieves is deliberate and based on good stock selection, rather than unintended country or market bets. Schroders has a large Asian equity team which is important given the bottom up, research-intensive nature of the process they use for identifying companies to invest in. We think its team, led by Richard Sennitt, are as impressive as their peers in the sector, but work with a more pragmatic, less style driven way. The fund has a mid and large capitalisation bias, but uses the closed ended fund structure to allow it to buy smaller companies than it can own in its much larger open ended fund. The trust was transferred to Schroders 15th March 2013, prior to this the track record is of Henderson Asian Growth investment trust.

View Foundation Fundlist
Company
Business Summary
Schroder Asian Total Return Investment Company plc, formerly Asian Total Return Investment Company plc, is a United Kingdom-based investment trust. The Company's investment objective seeks to provide a high rate of total return through investment in equities and equity related securities of companies trading in the Asia Pacific region (excluding Japan). It seeks to offer a degree of capital preservation through use of derivative instruments. The Company invests principally in a diversified portfolio of 40-70 companies operating primarily in Asia, including Australasia but excluding Japan. It is intended that the Company will have a bias to investing in small- and mid-cap companies. The Company's investment manager is Schroder Investment Management Limited.
Financial Summary
BRIEF: For the six months ended 30 June 2018, Schroder Asian Totl Retrn Invstmt Co PLC revenues decreased 95% to £2.2M. Net income decreased 99% to £518K. Revenues reflect Net Loss - Fin. Instruments Fair Value decrease of 98% to £682K, Net foreign currency (losses)/gains decrease from £979K to -£371K. Net income also reflects Administrative expenses increase of 7% to £316K (expense).
Performance
Cumulative Performance
| | | | | | |
| --- | --- | --- | --- | --- | --- |
| 1 month | 3 months | 6 months | 1 year | 3 years | 5 years |
| 1.21% | -4.17% | -11.54% | -3.13% | 84.65% | 100.40% |
Important Information
Headline performance can mask the true characteristics of a fund. Without fully understanding how a fund is managed, you may inadvertanly become exposed to an undesirable level of risk to your capital. Some funds carry a dilution levy which reduces the number of units realised on any initial investment as an initial charge. If this fund carries such a levy it should be detailed in the Key Investor Information Document (KIID), which we must provide and you should read before investing.

The graphs shown are supplied by an external data provider and may contain data that appears to preced the introduction of the clean unit class for this fund. In such cases, historial data has been synthesised at the entire discretion of that external provider as realistically as possible using historical data recorded against the previously available commission-paying version of the fund, adjusting for fees in the process.
Important Documents
The documents listed below are the latest versions made available to our data provider by the fund management group, but may not necessarily reflect the applicable charges that would be levied should you purchase this fund via Charles Stanley Direct. You should treat the charges and other figures shown in the 'Overview' tab as accurate.
Management Team
King Fuei Lee Robin Parbrook
King Fuei Lee
has managed this fund for 5 years and 8 months.
King Fuei Lee embarked on his investment career at Schroders in 1999. He is currently the manager for Asian equities (Singapore) and, as fund manager, responsible for positions in the Asia-Pacific region (excluding Japan). Before moving to the Asian Equities Team in Singapore in December 2001, he worked in the Global Equities Team in London. King Fuei Lee is a Chartered Financial Analyst (CFA) and has two university degrees in Economics: an MPhil from the University of Cambridge and a BSc (First Class Honours) from the London School of Economics.
Manager Cumulative Performance v Peer Group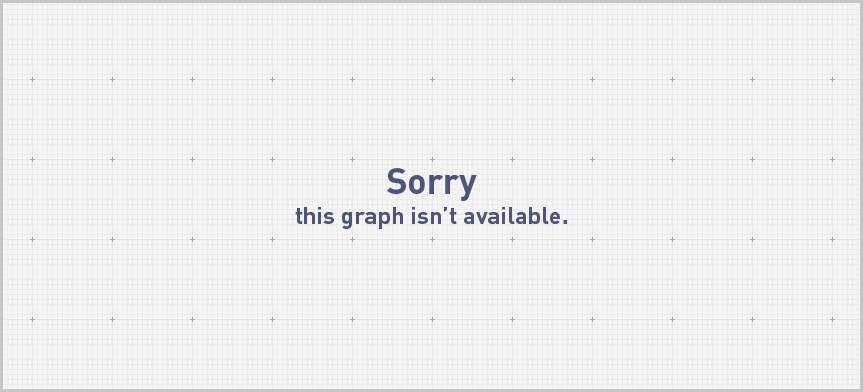 Robin Parbrook
has managed this fund for 5 years and 8 months.
Robin Parbrook is the Co-head of Asian Alternative investments at Schroders, his main responsibility is co-running the Asian Total Return Fund and Asian Total Return Investment Company. In 2017 he returned to the UK having spent most of the previous 25 years with Schroders in Asia. Prior to this he was head of the Asian Equity Team, overseeing the investment team and equity products managed in the region. He joined Schroders in 1990 and is based in London. Robin was the Head of Asian Equities at Schroders (based in Hong Kong) from 2010 to 2017. He was the Co-Manager SISF Asian Total Return Fund at Schroders UK (based in Edinburgh) from 2007 to 2010. He was an Asian Equity Fund Manager (and Team Head from 2004) at Schroders Hong Kong/Singapore from 1992 to 2007. Alongside the Asian Total Return Funds he also managed the SISF Asian Opportunities fund until the end of 2017 Qualifications: MA in Economics from Edinburgh University.
Manager Cumulative Performance v Peer Group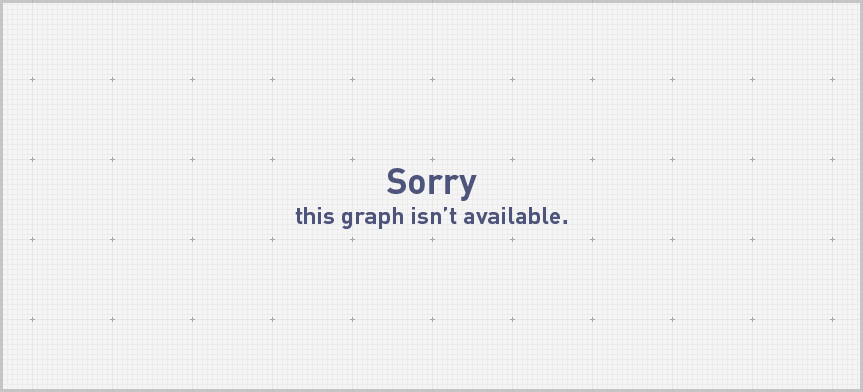 Financials
Income Statement - All values are in GBP (M).
| Year Ending | 31/12/2017 | 31/12/2016 | 31/12/2015 | 31/12/2014 | 31/12/2013 | 31/12/2012 |
| --- | --- | --- | --- | --- | --- | --- |
| Total Revenue | 76.67 | 48.69 | 6.57 | 23.43 | -5.19 | 58.72 |
| Gross profit | 70.47 | 44.61 | 5.40 | 22.51 | -6.03 | 50.39 |
| Operating Profit/Loss | 69.83 | 44.04 | 4.88 | 21.91 | -6.61 | 55.84 |
| Profit Before Tax | 69.83 | 44.04 | 4.88 | 21.91 | -6.61 | 55.84 |
| Profit After Tax | 69.67 | 44.11 | 4.72 | 21.69 | -6.85 | 55.22 |
| Equity Holders of Parent Company | 69.67 | 44.11 | 4.72 | 21.69 | -6.85 | 55.22 |
| Minority Interest | NIL | NIL | NIL | NIL | NIL | NIL |
Balance Sheet - All values are in GBP (M).
| Year Ending | 31/12/2017 | 31/12/2016 | 31/12/2015 | 31/12/2014 | 31/12/2013 | 31/12/2012 |
| --- | --- | --- | --- | --- | --- | --- |
| Total Non-Current Assets | 311.80 | 207.95 | 155.40 | 150.26 | 132.61 | 298.00 |
| Total Current Assets | 3.18 | 11.25 | 6.91 | 2.61 | 3.06 | 0.85 |
| Total Assets | 314.98 | 219.19 | 162.32 | 152.87 | 135.67 | 298.85 |
| Total Liabilities | NIL | NIL | NIL | NIL | NIL | NIL |
| Total Net Assets | NIL | NIL | NIL | NIL | NIL | NIL |
| Shareholders Funds | 294.43 | 195.02 | 154.19 | 152.34 | 135.24 | 298.08 |
| Minority Interests | NIL | NIL | NIL | NIL | NIL | NIL |
| Total Equity | NIL | NIL | NIL | NIL | NIL | NIL |