Threadneedle UK Social Bond INI GBP
SEDOL: BF233F7 | ISIN: GB00BF233F75 | MEX: ADAAFS | CITI: JTYP
Buy 112.51 GBX

Sell 112.51 GBX

Price Change 0.15130%
Past Performance
27th Oct 2016 to 27th Oct 2017

2.77%

27th Oct 2017 to 27th Oct 2018

1.15%

27th Oct 2018 to 27th Oct 2019

4.91%

27th Oct 2019 to 27th Oct 2020

3.17%

27th Oct 2020 to 27th Oct 2021

-0.24%
Objectives and Approach
The Fund aims to provide income with the prospect of some investment growth over the long term (5 years or more), through investment in bonds that are deemed to be supporting and funding socially beneficial activities and development, primarily in the UK. The Fund is actively managed, and seeks to maximise its investment exposure to socially beneficial activities and development, based on assessments produced under the Fund's Social Assessment Methodology (developed by The Big Issue Group and Columbia Threadneedle Investments). The Social Assessment Methodology ensures that social impact considerations are integrated into the investment decision-making process. Investment is directed towards eight social outcome areas: housing and property; community services; education, learning and skills; employment and training; financial inclusion; health and social care; transport and communications infrastructure, utilities and the environment. Eligible Investments are assessed to establish an overall view of the investment's "social intensity". Some debt securities will have more direct and tangible social benefits than others, however those selected for investment are considered to have net positive impacts. A Social Advisory Committee regularly reviews the Social Assessment Methodology and the assessments carried out and may propose amendments or updates over time. An annual report is made available to investors which provides a summary of the Fund's social impact performance. The Fund may invest in bonds (usually investment grade) issued by international, public, private or voluntary and/or charitable sector organisations. Cash or near cash will be retained within the Fund for efficient management, and similarly deposits and money market instruments may be held for this reason.
Key Information
| | |
| --- | --- |
| Inception | 4th Dec 2013 |
| Historic Yield | 1.3300% |
| Sector | IA Sterling Corporate Bond |
| Fund Size | £373.896mn |
| Fund Type | OEIC |
| Classification | Income |
Charges
Total Ongoing Charges
Please note that whilst we endeavour to show all charges associated with specific funds, sometimes this is not possible due to the information not being made available by the fund provider. In such cases transaction or incidental cost information may be missing.
0.4804%
Initial Charge
0%
AMC
0.25%
Our Platform Charge
We charge a platform fee starting at 0.35% for the first £250,000 of assets. Our charges for assets above £250,000 are shown on our rates and charges sheet
0.35%

Part of our Foundation Fundlist
WHY IS THIS FUND ON OUR FOUNDATION FUNDLIST?
Cost and Charges Information
This calculator provides you with costs and charges information regarding our charges and, where relevant, the costs within this investment product
Account Type
Investment Account
Stocks & Shares ISA
SIPP
Annual charges
These are the annual costs based on an initial investment amount of over 1 year assuming a net zero growth rate
Cost Category
% of Investment
lump sum costs
Our annual fee

Our annual fee

Includes our platform fee at 0.35% per annum for Funds (up to £250,000) and Stocks & Shares (min £24 max £240), plus SIPP administration fee (if applicable, only charged if <£30,000 held) - see here
0.35%
Dealing charges

Dealing charges

Any one-off commission charges associated with investing. Note that government taxes and levies are not included
N/A
Product provider costs

Product provider costs

Product provider costs shown are inclusive of the fund ongoing charges figure (OCF), transaction costs and incidental costs
0.4804%
Total (£)

Total (£)

Costs per annum displayed in monetary value
Total (%)

Total (%)

Costs per annum displayed as a percentage of investment value
Cumulative effect of charges on your investment's return
This illustration assumes that costs occur evenly throughout the year, charges are paid out of the investment evenly throughout the year, and that an annual growth rate of applies evenly throughout the year, before any charges including product charges
lump sum invested with an assumed growth rate of
1 year
years
What you might get back at  with no charges applied

What you might get back at  with no charges applied

These are the illustrative values of a  investment after growth and no costs applied at the end of the defined period
Annual charges

Annual charges

These are the annual costs based on an initial investment amount of assuming a net zero growth rate
Effect of charges on return (%)

Effect of charges on return (%)

These are the overall costs in percentage terms, based on an initial investment amount of assuming a growth rate
Effect of charges on return (£)

Effect of charges on return (£)

These are the overall costs in monetary value, based on an initial investment amount of assuming a growth rate
What you might get back at with charges applied

What you might get back at with charges applied

These are the illustrative values of a investment after growth and costs at the end of the defined period
This illustration is not a forecast of future investment performance but merely a means to demonstrate the potential impact of costs and charges for an assumed return of . Whilst we make reasonable endeavours to ensure the accuracy of third party charges information, this is intended for illustrative purposes only and should not be relied upon. We do not warrant or represent that this information is accurate, complete or up to date, therefore we accept no responsibility or liability for its use
Performance
Chart Options

Select Timeframe

Add comparator to chart

None
This fund's IA Sector (IA Sterling Corporate Bond)
Another IA Sector

Add a Fund Manager to compare to the chart

1. Choose management group

2. Choose manager

Search for Symbol Comparator

Search for Fund Comparator

Add a FTSE Index


Current Comparators




Cumulative Performance

| | | | | | |
| --- | --- | --- | --- | --- | --- |
| 1 month | 3 months | 6 months | 1 year | 3 years | 5 years |
| -0.83% | -1.39% | -0.57% | -0.24% | 7.97% | 12.22% |




Important Information
Headline performance can mask the true characteristics of a fund. Without fully understanding how a fund is managed, you may inadvertently become exposed to an undesirable level of risk to your capital. Some funds carry a dilution levy which reduces the number of units realised on any initial investment as an initial charge. If this fund carries such a levy it should be detailed in the Key Investor Information Document (KIID), which we must provide and you should read before investing.

The charts and performance data shown are supplied by an external data provider and may contain data that appears to precede the introduction of the clean unit class for this fund. In such cases, historical data has been synthesised at the entire discretion of that external provider as realistically as possible using historical data recorded against the previously available commission-paying version of the fund, adjusting for fees in the process.
Important Documents
The documents listed below are the latest versions made available to our data provider by the fund management group, but may not necessarily reflect the applicable charges that would be levied should you purchase this fund via Charles Stanley Direct. You should treat the charges and other figures shown in the 'Overview' tab as accurate.
Management Team
Simon Bond
has managed this fund for 7 years and 10 months.
Simon Bond joined the company in 2003 and has been the portfolio manager of the Threadneedle UK Social Bond Fund since its launch in 2013, as well as the Threadneedle (Lux) European Social Bond Fund launched in 2017. Having previously managed a number of institutional and retail investment grade corporate bond portfolios, Simon now concentrates his focus on managing Columbia Threadneedle's social bond portfolios and developing other responsible investment strategies across the firm.Simon has 34 years' experience in the fund management industry, with the last 29 years specialising in corporate credit. Throughout his career, Simon has taken a keen interest in the social investment space and as an analyst the first entity Simon reported on was Peabody Trust and the first sector he covered was housing associations. Simon is particularly passionate about the role of infrastructure in both regeneration and economic growth.Prior to joining the firm, Simon managed £6 billion in his role as the Senior UK Credit Fund Manager for AXA. Simon also worked for GE Insurance as a Portfolio Manager, Provident Mutual as a Fixed Income Analyst and Hambros Bank as an Investment Accountant and Pension Fund Investment Administrator.Simon is a Fellow of the Chartered Institute for Securities and Investment, holds the Investment Management Certificate and the General Registered Representatives Certificate.
Manager Cumulative Performance v Peer Group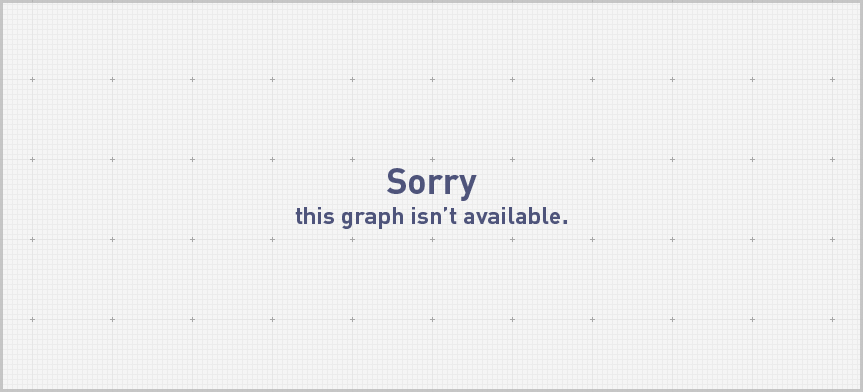 All funds managed by Simon